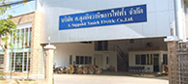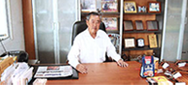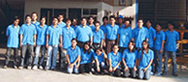 It was not until the 2nd day of June 1978 that S.SUPPAKIT VANICH ELECTRIC COMPANY LIMITED was originally founded by Mr. Sirichai and Mrs. Pensri Sirawongvanich. Since 1962 – the year THAI-YAZAKI ELECTRIC WIRE COMPANY LIMITED first set up the electric wire plant in Thailand. Mr. Sirichai Sirawongvanich, The Managing Director of S.SUPPAKIT, has launched his career path to the electric wire business by becoming one of THAI-YAZAKI's authorized distributors.

S.SUPPAKIT's 1st principal office was located on Rajdhevee Road and relocated to Vorachak Complex in 1980. Twenty-Five (25) years later, S.SUPPAKIT, on October 12th, 2005, recently made its move to where it is at present.

Throughout those years, S.SUPPAKIT has committed itself to honestly doing businesses with all the customers, which, surely, we will continue this commitment forever.